Behaviour And Dog Training Central Coast
In-home and private dog training, puppy training and dog behaviour training specialists with a holistic and psychology based approach.
Dog Training in Central Coast NSW
SitDropStay Dog Training  proudly offers in home and private dog behaviour training, dog training and puppy training throughout the whole Central Coast of NSW area. We use a holistic and highly effective approach that will help you create both a well behaved dog and a healthy relationship based on trust and respect. Whether your dog has behavioural issues like barking, jumping, aggression, anxiety or pulling or simply want to take your dogs training to the next level. We can help you. With the added convenience and benefit of doing in your own home or any other place you are having issues.
What makes SitDropStay Dog Training Central Coast so different?
Our dog training Central Coast service offers lifestyle based training that is personalised to your specific needs. While group classes can be fun and a great outlet, they offer dog training that is largely irrelevent, inpractical and not based on your day to day interactions with your dog in your environment.
After learning about your situation and needs, we will devise a training plan around your desired behavioural outcomes. And we encourage family members or housemates to attend who have regular contact with the dog. This allows us to better understand how the dog is naturally wired to respond to different characteristics
Our expert dog trainer Linnea Olle will help you create the dog you have always wanted.
Related articles
The benefits of in home dog training.
Your SitDropStay Dog Training Central Coast trainer is Linnea Olle.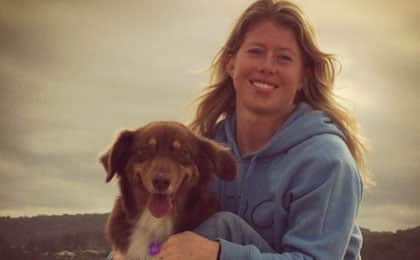 Linnea Olle.
Growing up in the beautiful farmlands of southern Sweden, Linnea has been surrounded by animals, mainly dogs and cats (and the odd moose) all her life. In 2003 Linnea adopted her current dog, Bella, from a local family when she was 18 months old. They developed an instant bond, however Bella exhibited some behavioural and socialisation issues both at home and in public.
Fill out the form below and we will be in contact to discuss how SitDropStay can help you have a more rewarding relationship with your dog.